Transformational Change Practitioner
Experience Level
Entry
Junior
Mid
Senior
Expert
Our Client
Global Energy Company
SPECIALTY
Upstream/Downstream, Bio-Fuels, Integrated Gas, New Energies, Chemicals, Energy and Trading
INDUSTRY
Energy
Company Size
80000+ Employees
Aubay's Take
Our client is one of the Super Major global energy companies with who are working to power progress through cleaner energy solutions. You will have the opportunity to work in a challenging but rewarding environment that is fast paced and changing fundamentally, and work towards transforming the business of a Super Major energy company to meet the ambition to be a net-zero emissions energy business by 2050, whilst delivering a world class business case that has a strong societal license to operate. In your role you will be expected to enact change and deliver value globally across business lines and geographies.
Employee Testimonial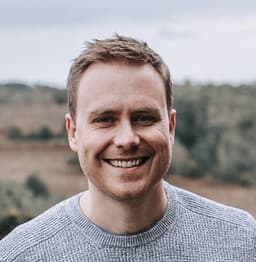 Because you are not a direct employee right away, you have the flexibility to land in the company, understand how the business operates, and see what opportunities are available that interest you and have those conversations internally. I was presented with my current opportunity because of Aubay and its model which made it easier to get in the door and land the position I wanted within [a Global Energy Company]'s business.
Benefits from Aubay
At Aubay UK, people are at the heart of our business. We offer a competitive remunerations package which includes a range of benefits. You will receive continuous support from our dedicated team of Talent Acquisition Specialists who will support your career development and success during your assignment with our client.
Work From Home Opportunities
Opportunities to Work Directly with our Client
Discount Holidays at I'Aero Chalet
Role Summary
Aubay is seeking Business Change Practitioners to drive and support the business change activities required to align with the IT simplification agenda. The project is focused on aligning and simplifying IT systems to increase customer satisfaction and business value which will drive significant and ongoing change in all parts of the business, supporting the business' growth agenda. The role is delivery focused and will lead IT-driven business change in a programme or project environment.
Required Skills and Experience
Individual contributor in an IT team or small complexity project.
Demonstrated evidence of end-to-end Change Management experience: Integrated Change
Communications
Training
Value Realisation
5-7 years Change Practitioner Experience
Individual delivery of high impact change management activities.
Working knowledge of change management for IT solutions.
Understanding of change management approaches.
Proven track record of building strong stakeholder relationships at different organisational levels.
Able to produce high quality business-facing deliverables and activities to drive and sustain change.
Confident and able to work in a high-ambiguity work environment.
Excellent oral and written presentation skills.
Role Responsibilities
Work on one change programme, with oversight or management from a Change Manager.
Deploy measurable change management interventions and wider transformational change initiatives.
Operate, with support where needed across change management, and communications.
Execute the change management plan.
Build and manage change management deliverables and activities to a business-ready standard.
Ensure that the appropriate change management tools and methods are applied to IT projects.